Black Masterbatches
With an active colour database of over 5000 shades and precise colour matching with spectrophotometer we are industry leaders in colour, white and black masterbatches. Kandui is recognized by its customers as one of the leading lights when it comes to product safety and stringent regulatory requirements. Be it food products, toys, cosmetics or medical devices, we have the expertise to custom formulate products that conform to the most stringent regulations.
A dedicated plant and team of engineers works to ensure that any ingredient that may cause free radical formation or alter the smell or taste of the final product is eliminated from the formulations.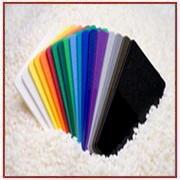 BLACK MASTERBATCHES FOR ENGINEERING POLYMERS

Kandui has developed its range of engineering polymer based masterbatches with different carbon contents for scenarios where some mechanical, thermal and electrical properties are meant to be met, mainly for heavy-duty technical applications. While designing such masterbatches the concentration is less on optics or haptics, and more on imparting high performance capacity to polymers.
Some Examples of Applications Are:
Toys
Medical devices
Machine components
Bearing housings
Gears
Technical foils
Rollers
Seals
Housing
Mechanical Engineering Components
Lamps
Writing Instruments
Insulation
Automotive Interior/Exterior
We Offer Solutions for:
Polyamides (PA6, PA6.6)
Polyacetals
Thermoplastic polyester (PET, PBT)
Polycarbonate
SAN & ABS