Colour Masterbatches for Man Made Textile
Kandui colour library database consists of more than 10,000 shades for Man Made Textile application & the list keeps growing.

The Colour masterbatches by Kandui is customised for man-made yarns such as polyester and nylon. Kandui also makes custom / Tailor-made colours for specific applications.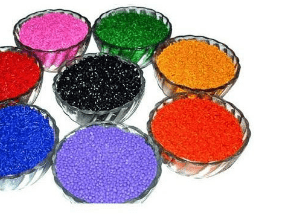 Colour Masterbatches for Nylon Fiber/Yarn/Non-Woven
Kandui in a short span has established itself as a serious player in the Nylon yarn & fiber colour masterbatch category.
Salient features of using Kandui Colour Masterbatches for Man Made Textiles :

ΔE of ≤ 1.0 to ensure consistency & repeatability.

FPV of less than 1 bar/gram in a 10 micron mesh.
Ask for price
Product Details :
| | |
| --- | --- |
| Appearance | Green/Blue/Red/Yellow/Violet/Grey/Orange/Brown etc |
| Bulk Density | 1.1+/- 0.2 |
| Heat Stability | 300 C |
| Physical State | Solid |
| Moisture | less than 0.1 % |
| Packaging Type | Bag packing |
| Pack Size | 25 kgs |
| Pack Type | PP woven sack |
| Brand | Kolokan |
| Form | Cylindrical Pellet |
| Ageing time | 2 years |
| Melting Point | 270 C |
| Corrosion Type | Corrosion less |
| Light Fastness | 6 TO 8 |